A Forbes article asks the question – Is Carnival Cruising Into Bankruptcy?
The article states, "executives at Carnival Cruise Lines, helmed by CEO Arnold Donald are under fire for knowingly letting ships set sail, with the potential danger that the coronavirus posed to passengers and crew. Bloomberg reported before the world's largest cruise operator halted new sailings in March, they didn't take proper safety precautions until it was too late, and COVID-19 spread to over 1,500 passengers and crew members. Now the company is trying to stay afloat, as Donald looks to guide the cruise operator as it adapts to the pandemic challenges, in an attempt to fight off bankruptcy."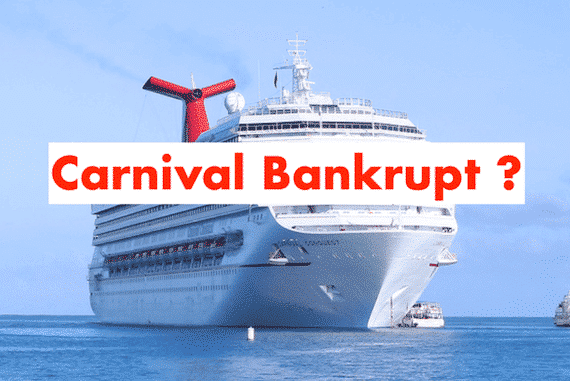 If you were a passenger traveling on one of the Carnival cruise ships – Grand Princess or Diamond Princess or Costa Deliziosa or another vessel – you probably don't care in the least whether the Carnival Corporation survives as a business.
It means you potentially were infected with Coronavirus (Covid-19) or, in fact, were infected. Sadly, according to Forbes, Between the Diamond Princess and Grand Princess, 850 people tested positive for Covid-19 and 14 have died."
Your only concern may be that, if you were able to file an injury lawsuit against the company, that they would have the money to pay.
At Waks and Barnett, we're asking passengers and crewmembers who may have been on Carnival cruise ships while the world knew about the dangers of the Coronavirus, to contact us. We want to hear your story.