Disney Cruise Injury Lawyers
Sue Disney Cruise Line for Injury
It's unfortunate, but accidents and injuries happen every day on Disney Cruise Ships. Our office receives calls and emails on a weekly basis from passengers who have been seriously hurt on their Disney cruise vacation and need to speak with an experienced attorney about their legal options.
If you've suffered a personal injury while sailing with Disney and believe that your injury was sustained due to the negligence of the crew, the cruise line or even a fellow passenger, you may have a potential claim and can sue the Disney Cruise Line. Get your free case review today.
Is Disney Cruises liable for Your Injuries?
We Can Help You Sue Disney Cruise Line and Get Compensation For:
Hospital and doctor bills
Lost pay and wages
Pain and suffering
Loss of future earnings
Long-term or lifelong disability
Call today for a free injury claim assessment at 1-305-271-8282.
Disney Cruise Ship Accident Lawyer
Many passengers don't even realize that the cruise line might be liable for injuries sustained while on the cruise. You may also not know that by filing a claim (assuming it can be proven the cruise line or its employees were negligent in their actions or policies) you may be able to get a settlement or verdict against Disney Cruise Line that will help pay for medical bills, missed time at work and other compensatory and punitive damages
If you believe you have a claim against Disney Cruise Lines – or even if you're unsure about your options – you should speak with an attorney.
Quite frankly, most people don't know what to do if they've been involved in an accident. At first, most people focus their attention on getting proper medical treatment and going through rehab and recovery for their injuries. And you should.
It's generally only when the medical bills start to pile up that passengers think about filing an injury claim or begin to seek the help of an attorney. This is when it's time to contact a lawyer. We can help you file a claim (or take over if you've been frustrated with the process of filing an injury claim against Disney Cruises yourself).
Our attorneys can also provide answers to common questions including do I have a case, do I really need a lawyer, how much will it cost to file a lawsuit and what is my case worth? Call Waks and Barnett, P.A. at 1-305-271-8282 for a free consultation. We can help with the frustration and confusion you and your family may be experiencing.
Free Case Review
Contact Us Today - Hablamos Espanol
1-305-271-8282
OUR LAWYERS KNOW WHAT TO DO
Common Disney Cruise Ship Accidents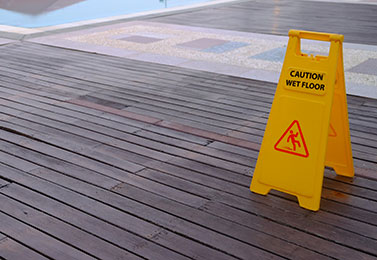 Injuries related to slip and fall accidents are the most common and happen every day on cruises.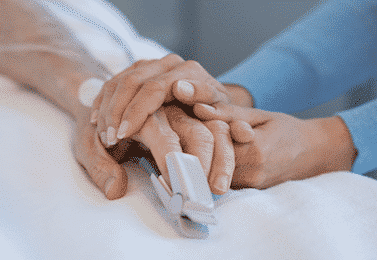 Doctors and medical staff on cruise ship can make critical mistakes and can be held accountable.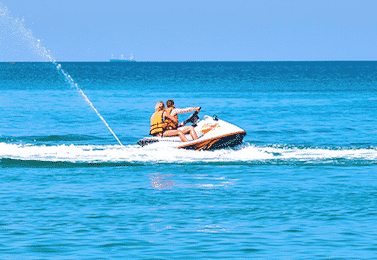 The cruise lines can be found liable for injuries that happen while passengers are enjoying excursions.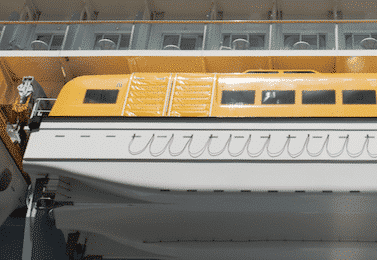 Leaving the cruise ship? Getting on and off unsteady shuttle boats can lead to severe injuries.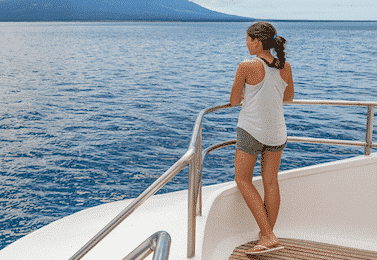 The cruise industry's dirty secret – sexual abuse on cruises is more common than people know.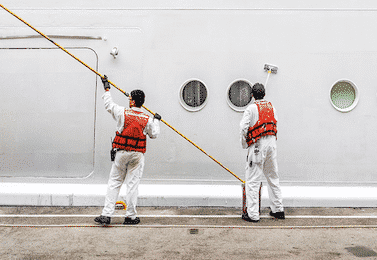 We also represent cruise ship crewmembers who have been injured while working.
Hurt? The cruise lines are not your friend
You Won't Have Long to File an Injury Claim
If your goal is to file an injury claim against Disney Cruise Lines, you must read and abide by the terms and conditions laid out in their Ticket Contract – and act quickly. You'll have:
Just 6 months to file a claim
12 months to file a lawsuit
Must be filed in Miami, Florida
Call today for a free injury claim assessment at 1-305-271-8282.
What Can You Expect From Our Cruise Ship Attorneys?
If you've been injured on a Disney Cruise vacation — or any other cruise, you want someone to fight for you against the cruise line attorneys, the insurance companies and other parties.
That is what we do for you – that is what you can expect from our firm and our attorneys. And while we can not guarantee results in the courtroom – no attorney can – we do guarantee that we will work diligently to achieve the best possible result for you.
We will thoroughly review your potential case, investigate the facts surrounding your accident and create a plan of action for pursuing compensation for your injuries.
If you choose to have us represent you, we'll send a retainer package. From there, we'll represent you and work toward resolution, either through a settlement with the cruise line or through a decision made by the court.
Remember, there is no fee charged to you for our services. We work on a 'contingency fee' basis which means there is no charge for our services unless you receive compensation from the cruise line.
Our clients need help! It's why they turn to us investigate their injury claims and file lawsuits on their behalf against the cruise lines for slip and fall accidents, swimming pool accidents, cases of medical negligence, rape and sexual assault and crew member injury claims.
If you or your family have questions about a cruise injury, accident or medical issue, please call us at this number, 1-305-271-8282.
Andrew Waks and Joel Barnett have over 70 years of combined maritime law and cruise ship injury claim experience, bringing proven success to each and every lawsuit we manage.
From the first phone call until the case is complete, you can expect our lawyers and support staff will be working hard to get you the financial compensation you deserve.
Proven Success for Clients
We know that hurt passengers want to hire cruise ship injury lawyers who win. For more than 35 years, we've fought hard, recovering over $100 million dollars on behalf our clients.
File an Injury Claim Against Disney Cruise Line
Working with the Disney Corporation to file an injury claim can be a complicated and frustrating process, especially when you try to do it alone. The best results generally come when an injured passenger hires a lawyer to help with their case.
Because we've been handling cruise injury cases for so long, we know exactly which steps to take in order to properly and efficiently handle your claim. Our deep understanding of the law, the courts and the cruise lines means better results for you. We will thoroughly review your potential case, investigate the facts surrounding your accident and create a plan of action for pursuing the appropriate compensation for your injuries.
Our Experience Benefits You
Cruise injury law is a specialty within maritime and admiralty law – and is an area of the law that most attorneys are not familiar with. Our attorneys have over 70+ years of combined experience successfully representing hundreds of injured Disney cruise ship passengers from around the world.
We know:
The Miami and Florida court systems
The litigation tactics of the cruise lines
The special requirements and limitations of maritime law
How to deal with insurance companies
Call us today at 1-305-271-8282 or click here to contact us by email for your Free Case Review.
frequently asked questions
Thank your for considering our law firm. We're here to help you and can answer any questions you may have.