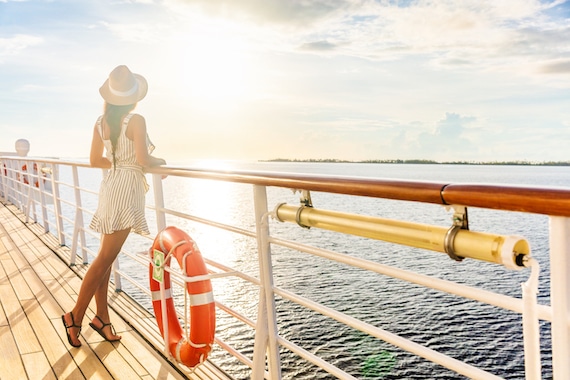 TravelPulse.com reports that, "some U.S.-flag cruise companies are tentatively planning to begin operating next month since their small ships are exempt from the no-sail order issued by the Centers for Disease Control and Prevention (CDC) to halt the spread of Covid-19.
In their recent article, US Cruise Companies Hope to Start Operations as Early as June, at least 3 companies – American Cruise Lines, American Queen Steamboat Company and UnCruise Adventures are gearing up to take advantage of pent up travel demand.
Because these cruise lines are United States based (as opposed to the larger cruise lines which are usually flagged under other countries, many in the Caribbean) and because they're willing to sail with less than 250 passengers, the CDC restrictions don't really apply to their operations.
The CDC guidelines have restricted ships from traveling with more than 250 people onboard. The current restrictions run through July 14 and may be extended.
The article goes on to say that, "these three small, U.S. cruise companies have joined with four other lines to seek federal relief in the form of loan guarantees and regulatory relief.
The new U.S. Small Overnight Passenger Boat Operators Coalition also includes Alaskan Dream Cruises, Blount Small Ship Adventures, The Boat Company and Lindblad Expeditions."
These companies pride themselves on being U.S. crewed, U.S.-flagged, U.S.-built and operating in U.S. waters – a stark comparison to Royal Caribbean, Carnival and other cruise lines who are all suffering from a bad publicity, a declining interest in cruise travel and a severe financial impact from the no-sail restrictions.
At Waks and Barnett, aka, CruiseLawyers.com, we've been speaking with both crewmembers and passengers who have been injured in cruise ship accidents or by issues related to Coronavirus. If you want to speak with an attorney, we're here to help. Our contact information is: 1-800-905-2891. Call today for a free review of your claim.