Miami Cruise Ship Injury Attorneys
Injured in a cruise ship accident and need a Miami cruise ship attorney? Thousands of passengers depart on cruise ships from the Port of Miami each year. Most have a wonderful time traveling with Carnival, Royal Caribbean and Norwegian and will return safely. 
However, if you've suffered a personal injury while sailing with a Miami based cruise ship and believe that your injury was sustained due to the negligence of the crew or the cruise line, you may have a potential claim and can sue for damages related to your injuries.
Is the Cruise line liable for Your Injuries?
A Miami Cruise Ship Accident Lawyer Can Help You Get Compensation For:
Your personal pain and suffering
Hospital, doctor and medical bills
Missed time at work, lost pay and wages
Loss of future earnings
Long-term or lifelong disability
Call today for a free injury claim assessment at 1-305-271-8282.
Were you injured on a cruise sailing from Miami?
Our Miami cruise injury lawyers have considerable professional experience in all areas of maritime law and personal injury. We're here to help you with the legal advice and representation you deserve. It's important to remember that if you were injured on in Miami cruise ship accident, you will need to notify the cruise line of your injury within 6 months of the accident and file an injury claim within 1 year of the accident. Many cruise lines will also require that claims and lawsuits must be filed in Miami, Florida.
Port of Miami and Miami cruise ships serve millions of passengers each year
With Miami's close proximity to the Caribbean and the ports of call within, the Port of Miami has long been the busiest cruise ship departure point in the United States. In fact, there were more than 6.8 million cruise passengers embarking on shorter round-trip cruises as well as longer island hopping vacations in 2019. Those numbers will likely be higher in 2022 as cruise returns to normal.
Many other cruise lines also call PortMiami their port of call including Aida, P&O Cruises, Phoenix, Princess Cruises, Scenic Luxury Cruises, Seabourn, TUI Cruises and Windstar Cruises among others.
Contact our cruise ship lawyers in Miami quickly after an accident
Most passengers will begin and end their cruise in Miami. And most of them will have enjoyed a wonderful and relaxing vacation. But some passengers will arrive back in Miami, the victims of serious accidents and with terrible injuries. It's not unusual for hurt passengers to go directly from PortMiami to a hospital for further treatment. It's at this point when accident victims are hurt, confused and unsure of what options they have if they were hurt through no fault of their own and believe the cruise line's negligent actions may have played a role in their injuries.
We're regularly contacted by cruise ship accident victims while they are still on the cruise – or while they're in a local hosptial. They want a Miami cruise accident attorney to advise them what to do while they're still on the boat and what to do as soon as they leave the boat. Our advice is to always seek proper medical care first and to seriously consider visiting a doctor soon after leaving the ship, whether in Miami or after returning home. Medical care on cruise ships can be less thorough and the care below standards of most U.S. hospitals.
Were you injured on a cruise sailing from Miami?
Carnival may be responsible for your accident
When hurt while vacationing with Carnival Cruise Line, many passengers don't even realize that the cruise line might be liable for injuries sustained while on the cruise. You may also not know that by filing a claim (assuming it can be proven the cruise line or its employees were negligent in their actions or policies) you may be able to get a settlement or verdict against Carnival Cruise Line that will help pay for medical bills, missed time at work and other compensatory and punitive damages.
If you believe you have a claim against Carnival Cruise Lines – or even if you're unsure about your options – you should speak with an attorney.
Quite frankly, most people don't know what to do if they've been involved in an accident. At first, most people focus their attention on getting proper medical treatment and going through rehab and recovery for their injuries. And you should.
Free consultation with a Carnival cruise injury lawyer
It's generally only when the medical bills start to pile up that passengers think about filing an injury claim or begin to seek the help of an attorney. This is when it's time to contact a lawyer. We can help you file a claim (or take over if you've been frustrated with the process of filing an injury claim against Carnival Cruises yourself).
Most accident victims are confused about what their rights are – and how to pursue legal action against the cruise line. Was it a simple accident or was the cruise line at fault? What were the circumstances of the accident? Our attorneys can help you determine who was at fault, if the cruise line or its employees were negligent in their actions and if that negligence led to your injuries.
Frequently asked questions when suing Carnival Cruise Line
Carnival Corporation Injury Claim FAQs?
Do I really need a lawyer to bring a lawsuit against Carnival for an accident?
How long do I have to file an injury claim against Carnival?
Where do I have to file a lawsuit against Carnival?
How do I prove that Carnival was responsible for my injury?
What kind of settlement (money) can I expect to receive after suing Carnival Cruises?
How long will a Carnival Cruise lawsuit take?
What do I do about medical bills related to my Carnival accident?
How much is a Carnival injury lawsuit worth?
This is an important question asked by cruise ship accident victims.

"If I sue Royal Caribbean, how much money can I get?" 
The simple answer is – it depends. Each and every cruise accident or injury is different. And, until an attorney knows the details of your specific case and begins to investigate your claims, there is no easy answer.
Our experienced attorneys will help you navigate the injury claim and lawsuit, any settlement negotiations that occur and will advise you on your chances of success in the courtroom for a injury verdict if a settlement offer is not desirable to you.
Cruise ship injury settlement amounts
can range from just a few thousand dollars to tens of thousands of dollars or even millions of dollars depending on the severity of your injuries and the factors involved with your case.
Our lawyers are absolutely determined to get you the compensation you deserve for your injuries. Over the past 35 years, we've achieved numerous, positive settlements and verdicts after cruise ship accidents for the benefit our clients, including:
$192,500 for a broken wrist due to a slip and fall on a wet deck.
$410,000 for 43 year old man who broke his ankle from a slip and fall on wet bathroom floor.
$450,000 for brain damage related to misdiagnosis by the ship's doctor after a stroke.
$1.2 million in recovery after a fall from a poorly maintained stairway.
Free Case Review
Contact Us Today - Hablamos Espanol
(305) 271-8282
Talk directly to our attorneys
at 1-305-271-8282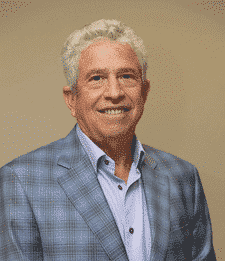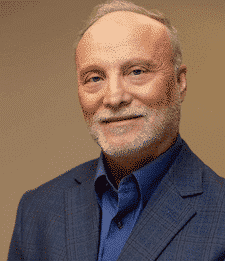 Hurt on a Carnival Cruise?
Confidential, Free Case Review
Call our lawyers today at 1-305-271-8282 or click here to contact us by email for your Free Case Review.
How do I file a lawsuit against Carnival?
It's important to know that Carnival cruise ship lawsuits begin with filing an injury claim against the cruise line.
The question for our firm when passengers report injuries to our firm are:
What role did Carnival's actions play (if any) in this accident?
Was Carnival or its employees negligent in their actions or policies?
Was the cruise line at fault?
Could the cruise line be held liable for the passenger's injury, healthcare and loss of wages?
A potential case sparks many questions and requires the collection of facts, documentation and other information so we can help determine "what happened" and "why it happened." The case is also no different than other potential cases that cross our desks each day. Our goal is to help each cruise ship injury victim to prove their case and get the compensation they deserve.
Carnival cruise accident terms and conditions
But who files those injury claims and where do you file those Carnival cruise lawsuits? The cruise line actually tell you exactly how to do that in the Ticket Contract that you signed before going on your cruise. However, most passengers never even read this contract.
The Carnival Ticket Contract tells you how, when and where lawsuits against the cruise line can be filed. They can be scary to read if you're not an attorney and include phrases like "legal notice" and "legally binding contract" and "read carefully."
For example, passengers who were injured on Carnival Cruise Line must agree to the Terms and Conditions outlined in their Ticket Contract Terms. You can read that here.
Before you set foot on a Carnival cruise, you're potentially giving up rights to sue the cruise company for any personal injuries you receive while on board their ships and potentially on any excursions you may have taken while on your vacation. Carnival's terms include forum selection, choice of law, time limitations of filing a claim or bringing a lawsuit, how arbitration works, waiving rights to class actions and much more.
How long do I have to file an injury claim against Carnival Cruise Line?
Carnival Cruise's ticket contract says that if you're hurt on their ship, you must provide:
Details of the accident must be in writing and delivered within 185 days of the injury or death
The lawsuit must be filed within one year of the accident
Cases must be filed in The United States District Court for the Southern District of Florida in Miami-Dade County.
Carnival Corporation owns Carnival Cruise Line as well as other lines including Holland America, Princess Cruises, Costa Cruises, Cunard, Seabourn, Winstar, AIDA cruises and more.
As most cruise ship injury lawyers will tell you, the terms and conditions are written by cruise ship company lawyers with one main purpose – to protect the cruise line from lawsuits. They make it really difficult to sue them. Cruise lines are very good at getting you to spend money with them and are just as good at minimizing their responsibility to pay hurt passengers after an accident.
If you or an attorney you've hired to manage your case does not abide by the terms and conditions of the cruise line, your case could be dismissed and you risk not being able collect much-needed compensation for injuries related to your accident.
Hurt? The Carnival Corporation is not your friend
You Won't Have Long to File an Injury Claim Against Carnival
If your goal is to file an injury claim against Carnival Cruise Lines, you must read and abide by the terms and conditions laid out in their Ticket Contract – and act quickly. You'll have:
Call today for a free injury claim assessment at 1-305-271-8282.
OUR LAWYERS KNOW WHAT TO DO
You Can Sue for All Types of Carnival Injuries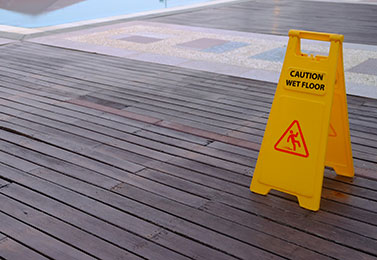 Injuries related to slip and fall accidents are the most common and happen every day on Carnival cruises.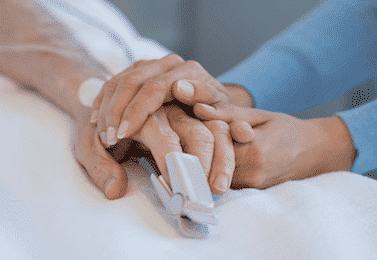 Doctors and medical staff on cruise ship can make critical mistakes and can be held accountable.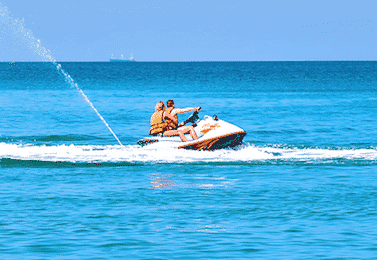 The cruise lines can be found liable for injuries that happen while passengers are enjoying excursions.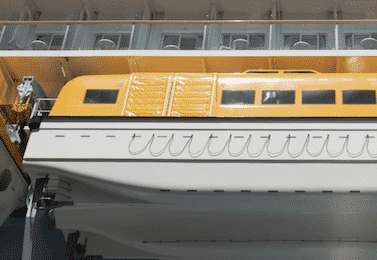 Leaving the cruise ship? Getting on and off unsteady shuttle boats can lead to severe injuries.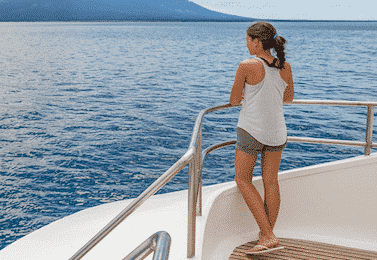 The cruise industry's dirty secret – sexual abuse on cruises is more common than people know.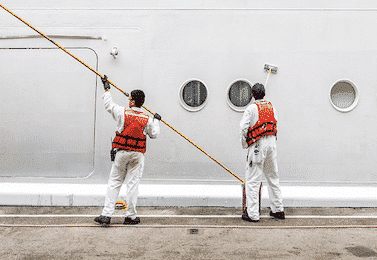 We also represent  cruise ship crewmembers who have been injured while working.
What should you do if you were hurt in an accident on a Carnival cruise ship?
If you were hurt while on a Carnival cruise vacation – whether on the ship itself, a tender boat that was transporting you to an island or on an excursion off of the ship – the very first thing you want to do is to seek medical attention.
During or after the accident, and if possible, it is extremely important to gather information about the incident. Memories can fade quickly or become hazy. Write down what happened. Get statements from any witnesses, passengers or crew members and take photographs of the scene
It's important to document the details of your accident
Now it's time to report what happened. You'll want to have the cruise line document what happened and have a record that you contacted the ship's authorities. You may be questioned by the ship's security team or others investigating the accident. Be sure to get a full report and names of any crew you spoke with.
As soon as you arrive back in port, contact an attorney who brings lawsuits against Carnival. We even have clients who directly from the ship! The reason is that a cruise lawyer will have special knowledge of cruise injury claims and can properly advise you what steps you need to take. Remember, the clock is ticking after an accident. You'll only have 185 days to notify Carnival of your injury claim. That time can go by quickly if you're dealing with hospital visits, surgeries and recovery.
What type of injuries do passengers suffer from in Carnival cruise accidents?
We see all types of injuries including broken bones, internal organ damage, neck and spinal injuries, knee and ankle damage, back injuries, concussion and brain injuries as well as mental anguish and emotional distress.
While Carnival Cruise advertisements show everyone having fun, the reality is that their ships are floating cities where anything can happen. In 35 years, we've seen every type of injury imaginable. Our job is to hold Carnival accountable for their role in your accident and help you get money to pay for your injuries.
What can you expect from our Royal Caribbean injury law firm?
If you've been injured on a Royal Caribbean Cruise vacation — or any other cruise, you want someone to fight for you against the cruise line attorneys, the insurance companies and other parties.
That is what we do for you – that is what you can expect from our firm and our attorneys. And while we can not guarantee results in the courtroom – no attorney can – we do guarantee that we will work diligently to achieve the best possible result for you.
Our Carnival cruise injury attorneys will investigate your claim
We will thoroughly review your potential case, investigate the facts surrounding your accident and create a plan of action for pursuing compensation for your injuries.
If you choose to have us represent you, we'll send a retainer package. From there, we'll represent you and work toward resolution, either through a settlement with the cruise line or through a decision made by the court.
Remember, there is no fee charged to you for our services. We work on a 'contingency fee' basis which means there is no charge for our services unless you receive compensation from the cruise line.
Our clients need help! It's why they turn to us investigate their injury claims and file lawsuits on their behalf against the cruise lines for slip and fall accidents, swimming pool accidents, cases of medical negligence, rape and sexual assault and crew member injury claims.
If you or your family have questions about a cruise injury, accident or medical issue, please call us at this number, 1-305-271-8282.
Andrew Waks and Joel Barnett have over 70 years of combined maritime law and cruise ship injury claim experience, bringing proven success to each and every lawsuit we manage.
From the first phone call until the case is complete, you can expect our lawyers and support staff will be working hard to get you the financial compensation you deserve.
Proven Success for Clients
We know that hurt passengers want to hire cruise ship injury lawyers who win. For more than 35 years, we've fought hard, recovering over $100 million dollars on behalf our clients.
Hurt on a Carnival Cruise?
Confidential, Free Case Review
Call our lawyers today at 1-305-271-8282 or click here to contact us by email for your Free Case Review.
File an Injury Claim Against Carnival Cruise Line
Working with the Carnival Corporation to file an injury claim can be a complicated and frustrating process, especially when you try to do it alone. The best results generally come when an injured passenger hires a lawyer to help with their case. Because we've been handling cruise injury cases for so long, we know exactly which steps to take in order to properly and efficiently handle your claim.
Our deep understanding of the law, the courts and the cruise lines means better results for you. We will thoroughly review your potential case, investigate the facts surrounding your accident and create a plan of action for pursuing the appropriate compensation for your injuries.
Help for Carnival Cruise Accident Victims on all Carnival Ships
In over 35 years of representing injured Carnival passengers, we've seen accidents and injuries occur on just about every ship in the Carnival fleet. The average boat carries thousands of passengers and crewmembers on each voyage – and personal injury due to negligence, medical mistakes, sexual assaults and passenger deaths are more common than most passengers would believe. Regardless of which boat you sailed on and which port it sailed from or returned to in the United States or around the world, our attorneys can help.
Carnival Breeze Accidents
Carnival Conquest Accidents
Carnival Dream Accidents
Carnival Ecstasy Accidents
Carnival Elation Accidents
Carnival Fantasy Accidents
Carnival Fascination Accidents
Carnival Freedom Accidents
Carnival Glory Accidents
Carnival Horizon Accidents
Carnival Imagination Accidents
Carnival Inspiration Accidents
Carnival Legend Accidents
Carnival Liberty Accidents
Carnival Magic Accidents
Carnival Mardi Gras Accidents
Carnival Miracle Accidents
Carnival Panorama Accidents
Carnival Paradise Accidents
Carnival Pride Accidents
Carnival Radiance Accidents
Carnival Sensation Accidents
Carnival Spirit Accidents
Carnival Sunrise Accidents
Carnival Sunshine Accidents
Carnival Valor Accidents
Carnival Victory Accidents
Carnival Vista Accidents
Our Experience Benefits You
Cruise injury law is a specialty within maritime and admiralty law – and is an area of the law that most attorneys are not familiar with. Our attorneys have over 70+ years of combined experience successfully representing hundreds of injured Carnival cruise ship passengers from around the world.
We know:
State of Florida and United States Federal court systems
The litigation tactics of the cruise lines
The special requirements and limitations of maritime law
How to deal with insurance companies
Call us today at 1-305-271-8282 or click here to contact us by email for your Free Case Review.
frequently asked questions
Thank your for considering our law firm. We're here to help you and can answer any questions you may have.