Strangling. Throwing a body overboard. So it goes when a husband tires of the married life and searches for a way out while cruising the coast of Messina, Italy. And then 14 years go by…
In a case that's taken quite a long time to close, prosecutors in Orange County, CA finally have a successful result.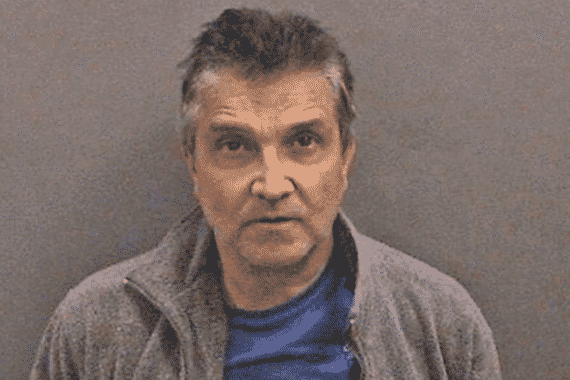 "A former California attorney was convicted Monday (June 15, 2020) of strangling his ex-wife and then tossing her overboard during a Mediterranean cruise.
Orange County prosecutors said Lonni Loren Kocontes, 62, killed his 52-year-old ex-wife, Micki Kanesaki, in order to inherit more than $1 million as the beneficiary of several bank accounts and the sale of their home.
A jury deliberated for less than an hour before convicting Kocontes of one count of first-degree murder with a special circumstances enhancement of murder for financial gain."
Read the full story on People.com, The Sun or Oxygen.


The case hinged on an autopsy report which show Kanesaki's lungs were not filled with water and that she'd suffered severe hemorrhaging around her neck consistent with strangulation. Most likely, she has died before being tossed into the ocean.
Per a press release from the Office of the District Attorney of Orange County, Californian Todd Spitzer, "the defendant thought he committed the perfect crime by throwing the victim overboard from the balcony of a cruise ship in the middle of the ocean. But he made a mistake. Despite all of his painstaking planning to pick the perfect ship, the perfect room and the perfect time to commit a murder, the fact that he strangled her before throwing her overboard gave us the very evidence to convict him of murder. She couldn't breathe in water because she was dead long before her body ever hit the ocean and when authorities found her, her cause of death was determined to be asphyxiation – not drowning. He chose the ship, he chose the balcony room and now the judge will decide his fate."
Passengers go overboard from cruise ship each year, usually 4 or 5 a year. Suicide. Murder. Accidents. Most often the passenger dies, though sometimes overboard passengers are rescued.
In May 2020, a crewmember went overboard from the Jewel of the Seas and the man's body was not found. In November of 2019, a female passenger went overboard from the Norwegian Sun, and remarkably, was rescued. Read more about the cruise ship overboard incidents and others at Crew Center here.
At Waks and Barnett, aka, CruiseLawyers.com, we've been speaking with passengers from many cruise lines who are victims of cruise ship accidents, harrassment, sexual assault or who have been impacted by Coronavirus. If you want to speak with an attorney, we're here to help. Our contact information is: 1-800-905-2891. Call today for a free review of your claim.