Cruise Ship Accident Lawyers in Florida
WERE YOU INJURED ON A CRUISE SHIP?
Our Cruise Ship Accident Lawyers Will Help You
If you were hurt in a cruise ship accident and need help getting compensation for your injuries, you need a law firm with more than 35 years of proven success. 
The experienced cruise ship accident lawyers at Waks and Barnett, P.A. in Miami, Florida can help you successfully file an injury claim against the cruise lines to help you recover money for:
Your pain and suffering associated with your injuries
Hospital, doctor and medical bills
Lost pay, wages and salary
Loss of future earnings
Loss of enjoyment of life
Long-term or lifelong disability
Other costs, credit card bills or debt associated related to your cruise ship injury
Our firm has represented thousands of passengers and crew who have been seriously injured, hurt or medically impaired while on a cruise vacation with Carnival, Royal Caribbean, Norwegian and all other cruise lines. 
Was the cruise line responsible for your accident?
Victims of cruise ship accidents, medical mistakes and sexual assault are often confused about their rights and their ability to hold the cruise lines accountable. The reality is that the process of filing an injury claim or filing a lawsuit against any cruise line is tremendously complicated without the help of an experienced cruise ship lawyer.
This is an important fact to remember. The cruise lines are not your friend. Their representatives and defense attorneys will do everything in their power to avoid accepting responsibility – and compensating you – for your injuries after an accident.
How do I know if the cruise line is responsible for my accident? Did negligence play a role in my accident. Was the accident preventable? Should I hire a cruise ship accident lawyer? Should the cruise line be responsible for my medical bills? These are all common questions asked by passengers who were injured while on a cruise. But don't worry, our attorneys can help.
Free Case Review
Contact Us Today - Hablamos Espanol
1-305-271-8282
We want to hear your story – please call us at 1-305-271-8282 or email us today.
don't wait – contact us today
Free Case Review by Florida Cruise Lawyers
Call our lawyers today at 1-305-271-8282 or click here to contact us by email for your Free Case Review.
Should You Hire a Cruise Ship Injury Lawyer After an Accident?

We know that cruise ship accident victims face a great deal of uncertainty after they arrive home from their cruise vacations. Their life has been upended, they're physically and emotionally battered and they're unsure of what to do next. Fortunately – our attorneys do.

If you feel that the cruise line or its employees were responsible for your accident or personal injury – and that their negligence played a role in you getting hurt – you can file a personal injury claim against the cruise line.
However, working with a cruise line to file an injury claim can be a complicated and frustrating process, especially when you try to do it alone. The best results generally come when an injured passenger hires an experienced cruise injury lawyer to help with their case. If you've been hurt in a cruise ship accident – we want to hear your story.
You Get Clear Direction When Filing a Cruise Injury Claim Against a Cruise Line

We are available for consultation regarding personal injury claims against the cruise lines and will speak with you even if you are unsure about whether you have a valid claim or not.
Many passengers don't even realize they can sue a cruise line until the talk with a lawyer who actively litigated cruise injury cases.
We understand the pain and frustration our clients are going through. Our goal is to take that weight from you and provide you the trusted, legal representation you need – and the outcome you deserve!
Our promise to you – our Miami, Florida based cruise ship personal injury lawyers fight the cruise lines, their legal department and the insurance adjusters to help you and your family receive fair compensation for all of your injuries, your medical bills and your wages for lost time at work. We will thoroughly review your potential case, investigate the facts surrounding your accident and create a plan of action for pursuing compensation for your injuries. Please contact us today for more information regarding your cruise ship injury case.
Help for Injured Cruise Ship Passengers
No matter how your accident occurred or where it happened, our attorneys will thoroughly review your potential case, investigate the facts surrounding your accident and create a plan of action for pursuing compensation for your injuries.
Hurt on your cruise vacation?
You Get Immediate Help for All Cruise Ship Injuries
Injuries Caused by Slip, Trip and Fall Accidents on Cruises
Very simply, slip and fall accidents occur when a passenger or crew member slips or is knocked off their feet resulting in a fall that injures them. Slipping, tripping and falling is the most common reason for passengers inquiries to our law firm.
With the average age of many cruise ship passengers being over 50 years old (and many cruisers in their 70's and 80's), even seemingly small accidents can cause severe injury and pain. 
What causes passengers to slip, trip and fall while on board a cruise ship? Ripped carpet, wet floors and darkened stairwells are some of the common reasons for injuries. Passengers want to know if the accident is their fault – or the fault of the cruise line.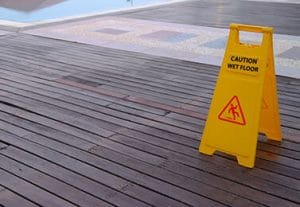 Slip and fall accidents lead to common injuries like:
Broken arms and wrists
Back injuries
Severe knee injuries
Broken legs and ankles
Head injuries and concussions
Lawyers for Cruise Ship Medical Negligence and Malpractice
We've represented many passengers who were victims of medical malpractice, misdiagnosis and negligence by the cruise ship's doctors, nurses and medical staff. Often, the onboard doctors are private contractors and don't have the full emergency care training or experience needed to provide adequate care.
Medical claims against the cruise line – or even directly against the doctor or medical staff – are often complex making it difficult to prove injuries and receive compensation for those injuries.
It's why experience matters greatly in these types of cases. Our attorneys understand how the cruise lines operate and how to best move a potential medical malpractice case forward, from initial claim to eventual settlement.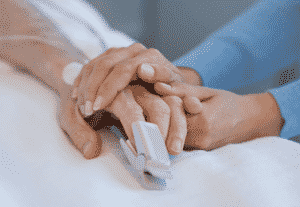 Who may have treated you while on a cruise?
The ship's medical director
A ship doctor
Nurses or other medical personnel
Other crewmembers
Over $100MM REcovered for Our Clients
Our lawyers are absolutely determined to get you the compensation you deserve for your injuries. Over the past 35 years, we've achieved numerous, positive settlements and verdicts for the benefit our clients against Carnival Cruise Line, Royal Caribbean, Norwegian, Disney and many other cruise lines.
Medical Negligence Claim – Norwegian Cruise Line
Head Injury – Stairway Accident on Cruise Ship Suffered by Teenage Boy
Severe Injuries – Stair Railing Accident on Cruise Ship
Herniated Disk – Result of Serious Fall on a Cruise Ship
Cruise Ship Rape Lawyers, Help for Sexual Assault Crimes
Rape, sexual assaults and sexual abuse on cruise ships are more common than most people realize. These unfortunate incidents occur between passengers, between crew members and between crew and passengers. Sexual assaults can also be perpetrated on children.
Quite often, these cases are covered up by the cruise line, their crew and their attorneys. Claims are marginalized. Victims are ashamed, embarrassed, afraid and unsure of what actions to take.
We take sexual assault cases on cruise ship EXTREMELY SERIOUSLY. We believe these cases require tough litigation and a focused approach.
Through the years, our attorneys have represented numerous passengers who were victims of sexual assaults. The assaults are traumatic and the aftermath for the victim and their family can be equally traumatic, potentially causing lifelong mental anguish.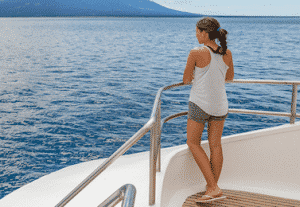 It takes committed and aggressive attorneys to fight against the cruise line's lawyers. Our attorneys know how to conduct an investigation even if months have passed since the crime. We will be with you every step of the way and will ensure your privacy throughout the process.
Lawyers for Accidents on Cruise Ship Excursions and Tours
Cruise line sponsored shore activities offer ways to enjoy the islands or ports of call that you are visiting. You can swim with dolphins, go ziplining, hike, snorkel, dive and jet ski – the list of fun island events is almost limitless.
And while these excursions can be relaxing or adventurous, you'll need to use caution. The licensing, insurance, safety regulations and protocols we expect in the U.S. are not the same in foreign countries. While some excursion activities are affiliated with and sponsored by the cruise line you're sailing with, many excursion operators are independent, third-party businesses.
Know this – while the cruise lines will promote excursions to their passengers, when an injury occurs, the cruise lines will attempt to deny claims very quickly. You need cruise ship personal injury lawyers skilled at representing passengers hurt on these excursions and who can hold the cruise lines or the operators accountable.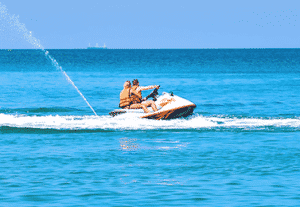 Injuries on a cruise vacation don't always happen aboard the cruise ship itself. Sometimes they occur on the cruise ship's tender boats. Were you the victim of a tender boat accident?
A tender (or shuttle) is a boat that the cruise line uses to take passengers from the big cruise ship to the dock – and then back to the ship. While this type of transportation is generally safe, accidents can occur. In fact, accidents on tenders are one of the more common types of cruise ship accidents.
Lack of proper training, unskilled workers, inattention to safety procedures and broken equipment are the main reasons for most tender accidents. Sadly, most injuries are preventable.
Attempting to board or get off a tender can lead to injury. Accidents happen when passengers lose their balance and fall. This can result in head injuries, back injuries, broken bones and the potential for falling into the water. Was the cruise line responsible for the accident?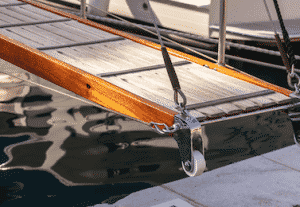 Cruise Ship Crew Member Accidents and Injuries
Tens of thousands of crew members work on hundreds of cruise ships around the world. And, like passengers, they are susceptible to accidents and injuries while working at sea.
Crew members have a right to receive maintenance and cure if they were hurt while working. This compensation for injuries may be limited unless you are able to prove that the cruise line was negligent and responsible for your injuries.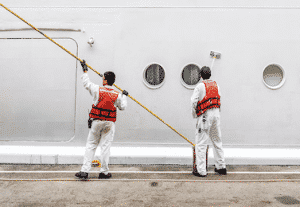 don't wait – contact us today
Confidential, Free Case Review for You
Our Florida cruise accident lawyers are standing by at 1-305-271-8282 or contact us by email.
Meet Our Florida Cruise Ship Attorneys
Based in Miami, Florida our lawyers have considerable professional experience in all areas of maritime injury, cruise ship accidents and personal injury law. We're here to help you with the legal advice and representation you deserve.
WHY CHOOSE Waks and Barnett, P.A.
Why You Should Call Our Cruise Ship Accident Lawyers
Andrew Waks and Joel Barnett have over 70 years of combined maritime law and cruise ship injury claim experience, bringing proven success to each and every lawsuit we manage.
From the first phone call until the case is complete, you can expect our lawyers and support staff will be working hard to get you the financial compensation you deserve.
We know that hurt passengers want to hire cruise ship injury lawyers who win. For more than 35 years, we've fought hard, recovering over $100 million dollars on behalf our clients.
don't wait – contact us today
Confidential, Free Case Review for You
Call our lawyers today at 1-305-271-8282 or click here to contact us by email for your Free Case Review.
Get insight directly from our attorneys
Here for You, Every Step of the Way
Cruise Ship Injury Claims Have Shorter Timelines and Tighter Restrictions That Your Local Attorney Won't be Aware of.
Don't wait to call a Florida cruise ship attorney. Waiting means potentially losing out on financial compensation for your injuries and forfeiting your right to sue the cruise lines for their negligence – even if they were responsible.
Why is that? The cruise lines — in the passenger ticket contract that you signed before embarking on your cruise vacation — specified the time frames in which injured passengers and their lawyers can file a lawsuit.
The cruise line companies and their attorneys know that cruise accident victims will spend more time getting the medical care they need – and less time investigating their legal options. Cruise lines rely on the uncertainty and confusion that comes after an accident and that many passengers will take a long time to contact an attorney and file an injury claim against them. 
Experienced Cruise Ship Lawyers Can Make a Huge Difference
If you've hurt on a cruise, the countdown clock starts ticking immediately. For most major cruise lines — Carnival Cruise Lines, Royal Caribbean and others — notice of a claim must come within about 6 months of the injury's occurrence and a lawsuit must be filed within 1 year. Additionally, those claims and lawsuits will need to be filed within specified courts also outlined by the cruise lines – most often in Florida courts – which is why it is recommended that you hire a Miami, Florida cruise accident lawyer for your cruise ship injury claim.
The cruise lines are not friendly after an accident – both on the ship immediately after the incident – or weeks and months later. Their goal is to make filing an injury claim and proving their cruise ship's guilt as difficult as possible. For the cruise line owners, it's all about maximizing profits. Paying money to injured passengers is something they will work hard to avoid.
Do You Have a Valid Cruise Injury Claim? We Can Advise You.
So when passengers wait, it can make it very difficult or even impossible to make an injury claim. Over the years, we've seen too many injured passengers lose their ability to sue the cruise lines because they waited too long. Don't make the same mistake. Don't hesitate if you feel like you were injured because of the actions of the cruise line or it's employees. Our lawyers will quickly be able to educate you on your rights and whether you have a viable claim.
Most passengers who are evaluating cruise injury law firms will have similar questions. Here are some of those:
don't wait – contact us today
Confidential, Free Case Review
Call our lawyers today at 1-305-271-8282 or click here to contact us by email for your Free Case Review.
Carnival Cruise Injury Lawyer – Passenger Injury Claims
Can I sue Carnival Cruise Line after an accident? Over 12 million passengers travel on Carnival Corporation (CCL) cruise ships each year. And while most people sail without incident, thousands of passengers are seriously injured each year – the result of falls on wet decks, defective cabin doors, the ship doctor's mistakes and many other reasons.
Our office receives calls and emails on a weekly basis from passengers who have been seriously hurt on their Carnival cruise vacation and need to speak with an experienced attorney about their legal options. Carnival Corporation The company's portfolio of global cruise line brands includes Carnival Cruise Line, Princess Cruises, Holland America Line, Seabourn, P&O Cruises (Australia), Costa Cruises, AIDA Cruises, P&O Cruises (UK) and Cunard.
Can I sue Carnival Cruise Line after an accident? If you've suffered a personal injury while sailing with Carnival and believe that your injury was sustained due to the negligence of the crew, the cruise line or even a fellow passenger, you may have a potential claim.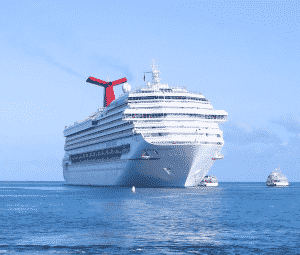 I Was Hurt on a Royal Caribbean Cruise, Are They Responsible for My Injuries?
Royal Caribbean has a duty to provide reasonable care for their passengers during their cruise vacation. Were you kept safe? Are you an injury or accident victim? Do you need a Royal Caribbean Cruise Injury Lawyer?
If you believe you have a potential claim against Royal Caribbean Cruise Lines – or even if you're unsure about your options or who may have been responsible for your injuries – you should speak to a lawyer that handles Royal Caribbean injury claims. Royal Caribbean Group owns Royal Caribbean International, Celebrity Cruises, and Silversea Cruises.
Many Royal Caribbean passengers contact our firm after sustaining painful injuries due to a fall on the FlowRider. This is a popular attraction that simulates surfing and bodyboarding. However, it can also be dangerous – accidents happen when the ride is not properly maintained, crew members who should be overseeing the attraction are distracted and when passengers fall.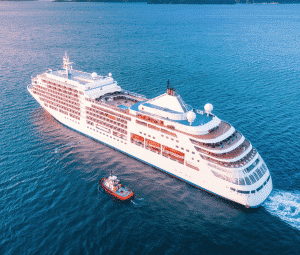 Cruise Ship Accident Lawyer Blog
Cruise Ship Accident News and Information

Various new outlets report that somewhere around 100 people suffered injuries when the cruise ship Spirit of Discovery encountered rough weather conditions in the Bay
Read More »
Call us today at 1-305-271-8282 or click here to contact us by email for your Free Case Review.
frequently asked questions
Thank your for considering our law firm. We're here to help you and can answer any questions you may have.